Summer EBT for Children (SEBTC) Reminder
SEBTC funds will expire on September 15, 2023. Any unused funds will be returned to the Intertribal Counsel of Arizona.
ENROLLMENT for the 2023-2024 SY
Come see us at the school or website for more info
First Day of School
SY 2023-24 will begin on Monday, August 14, 2023. Breakfast will be served from 7:30am-8:00am MST. Class begins daily at 8:00am , students will be marked tardy at 8:15am and after.
Moencopi Day School invests in life-long learning, empowering ethical citizens, and uniting communities through academics and cultural enrichment in a safe and nurturing environment
Moencopi Day School is accountable for providing every child the opportunity to establish character, attitudes, and values in order to attain higher learning and advance in a culturally diverse society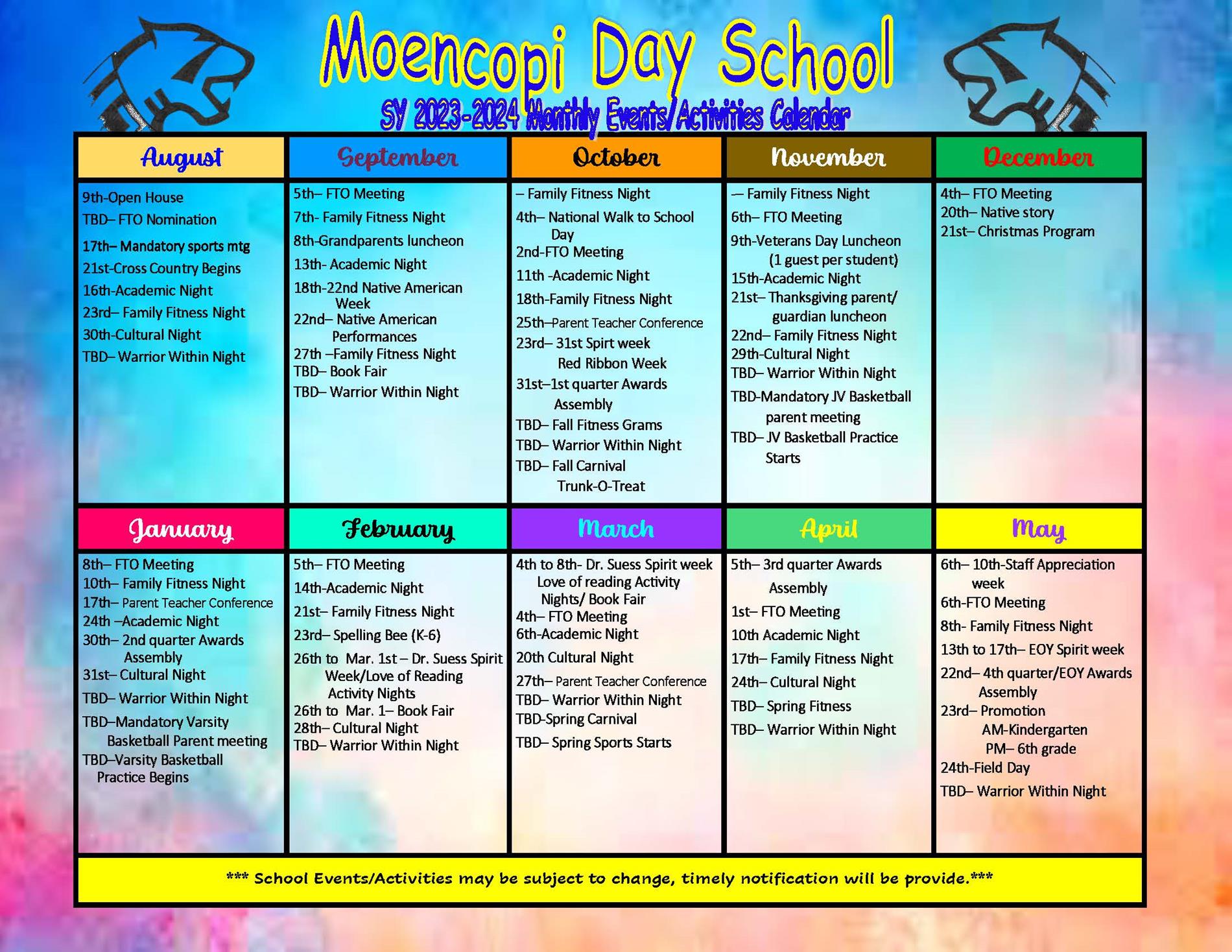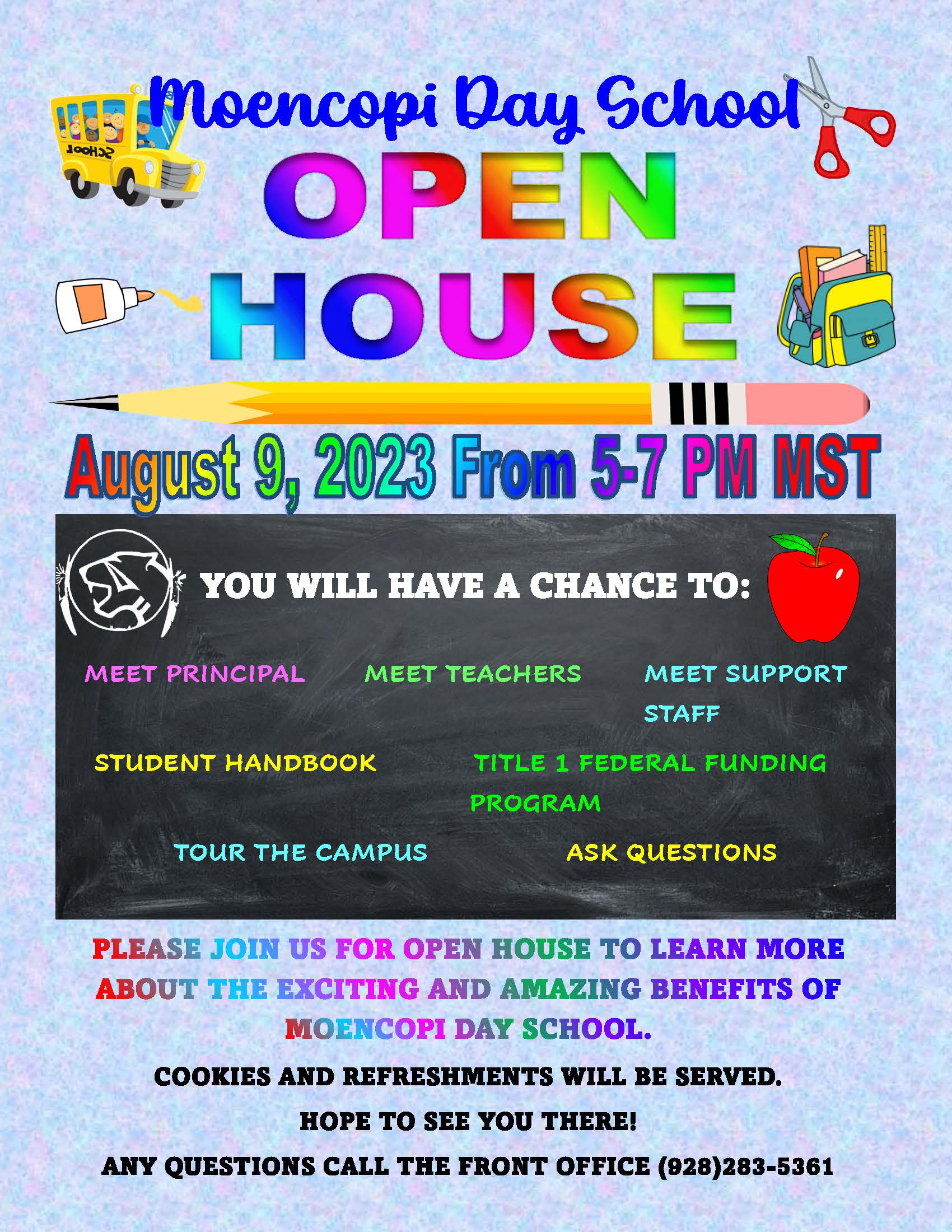 Open House
Moencopi Day School Open House August 8, 2023 from 5-7 pm MST
Thu Jul 20 09:44 AM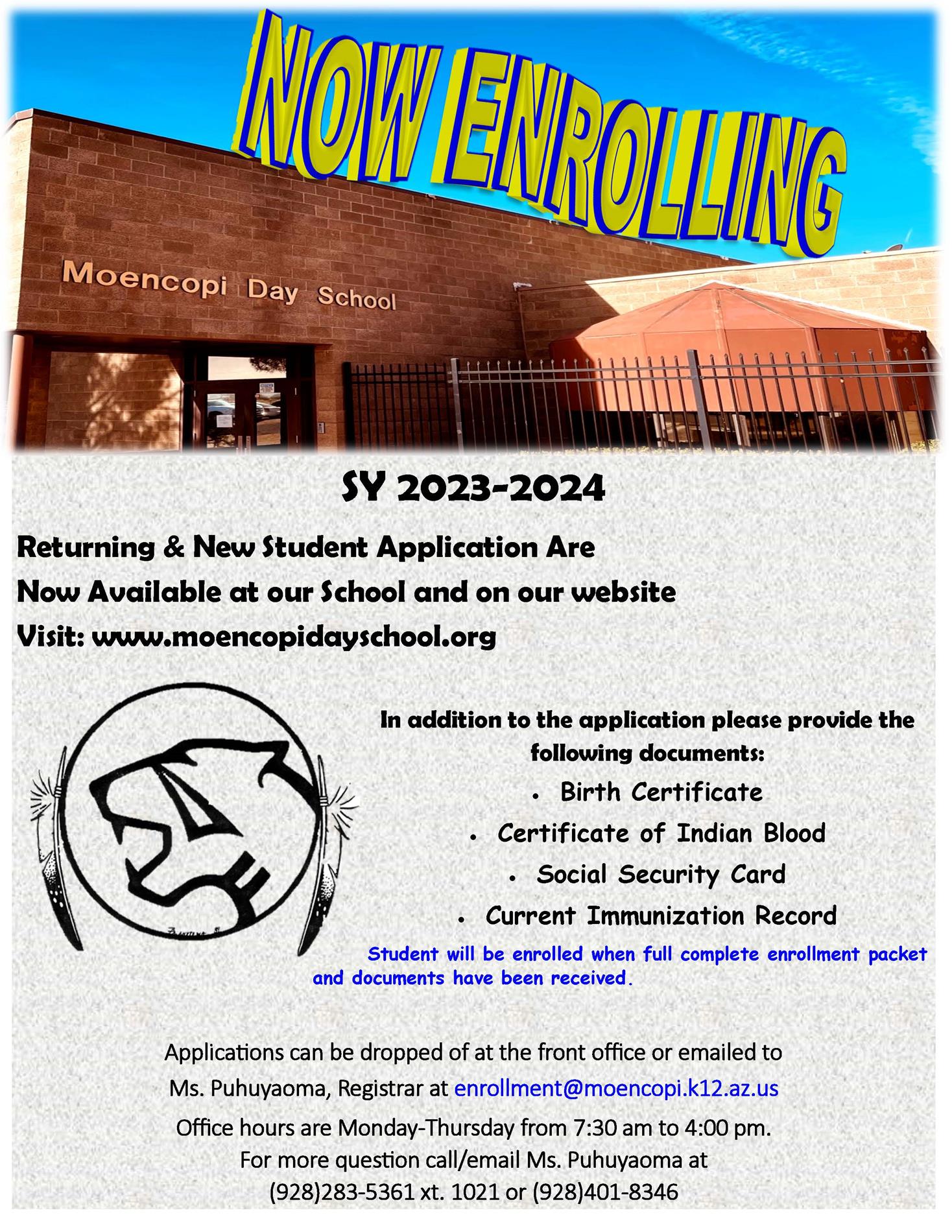 Now Enrolling
Student enrollment for returning and new students for SY2023-24 opens Monday, May 15, 2023
Mon May 15 03:02 PM